About Audio Production & Recording
Sound recording and reproduction is an electrical or mechanical inscription and re-creation of sound waves, such as spoken voice, singing, instrumental music, or sound effects. The two main classes of sound recording technology are analog recording and digital recording.

In audio recording, audio mixing is the process by which multiple recorded sounds are combined into one or more channels, most commonly 2-channel stereo. In the process, the source signals' level, frequency content, dynamics, and panoramic position are manipulated and effects such as reverb may be added. This practical, aesthetic, or otherwise creative treatment is done in order to produce a mix that is more appealing to listeners.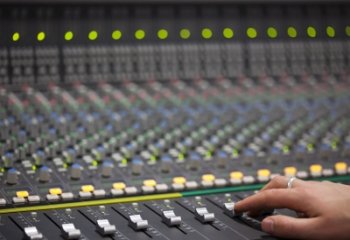 Image courtesy of -Marcus- / FreeDigitalPhotos.net