About Road Management and Engineering
Structural road design is the science of designing a road for its environment in order to extend its longevity and reduce maintenance. The Shell pavement design method is used in many countries for the design of new asphalt roads.

Road construction requires the creation of a continuous right-of-way, overcoming geographic obstacles and having grades low enough to permit vehicle or foot travel and may be required to meet standards set by law or official guidelines. The process is often begun with the removal of earth and rock by digging or blasting, construction of embankments, bridges and tunnels, and removal of vegetation and followed by the laying of pavement material.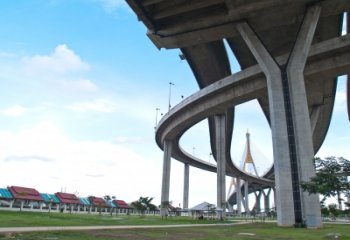 Image courtesy of Exsodus / FreeDigitalPhotos.net