About Mobile / Handheld Applications
A mobile application (or mobile app) is a software application designed to run on smartphones, tablet computers and other mobile devices. They are usually available through application distribution platforms, which are typically operated by the owner of the mobile operating system, such as the Apple App Store, Google Play, Windows Phone Store and BlackBerry App World.

Mobile apps were originally offered for general productivity and information retrieval, including email, calendar, contacts, and stock market and weather information. However, public demand and the availability of developer tools drove rapid expansion into other categories, such as mobile games, factory automation, GPS and location-based services, banking, order-tracking, and ticket purchases.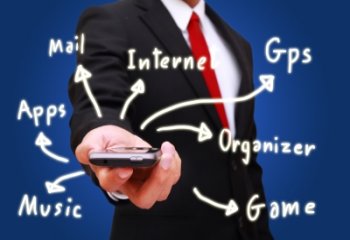 Image courtesy of pakorn / FreeDigitalPhotos.net