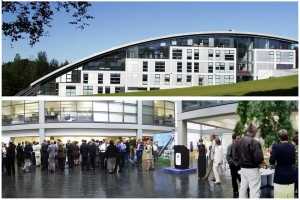 Course
MSc Health, Safety and Risk Management



Address
Robert Gordon University, Garthdee Road, Aberdeen, AB10 7QE, Scotland, UK


Tel.
+44 (0)1224 263033


E-mail address
PGoffice@rgu.ac.uk



Type of course
Online Distance Learning


Length of course
3 years


Date of commencement
The online programme begins in September


Prospects
Those graduating with a masters in Health, Safety and Risk Management, already working in this area, will be able to demonstrate competency in the strategic management of Health, Safety and Risk and develop their career towards senior management roles.

Other graduates wishing to move into this field and develop their career will be able to improve their employment opportunities by demonstrating knowledge and understanding of the health, safety and risk management and the related issues along with a track record of successful Masters level study in the field.


Admissions requirements
This course is ideal for students who:

• Possess a good honours degree (first or second class) or equivalent qualification in a relevant subject from a UK University or recognised overseas institution and able to demonstrate competence in written English.
•For international students, 6.5 IELTS with a minimum grade of 6 in each component part, or its equivalent in TOEFL, is required. English Language Requirements

In exceptional circumstances, the normal requirements may be relaxed for an equivalent qualification or industrial experience of an equivalent standard. In these circumstances, applicants will be asked to submit a Personal Statement in support of his/her application.

The Course Leader will consider any candidate who has completed the pre-masters Access Foundation in Management Studies (Graduate Certificate in Management) and who appears capable of completing a demanding programme at Masters level.



The Robert Gordon University
MSc Health, Safety and Risk Management

The MSc Health, Safety and Risk Management focuses on the strategic perspective of the area of Health, Safety and Risk. This course has been designed to study the management, rather than the technical applications, of this rapidly expanding area of expertise.

High quality health, safety and risk management education and skills are crucial to the success and stability of any organisation today. In recognition of the importance of this area we have worked with experienced practitioners in designing the programme, both in the subjects covered and in its development and mode of delivery. This expertise, along with informed academic knowledge and skills, provides a course which teaches the skills and knowledge for the practical application of Strategic Health, Safety and Risk Management essential in the professional environment today.

The course will also be of interest to managers who wish to attain a formal management qualification in this area and others who wish to develop careers in this field.

The course is fully accredited by The Institution of Occupational Safety and Health (IOSH) and is suitable for middle to senior managers who have responsibility for, or an interest in, Health, Safety and Risk Management. Course Structure

Subjects reflect areas of professional practice and are designed to provide students with an understanding of the management of Health, Safety and Risk. They also take a strategic view of this, and of related areas such as Corporate Social Responsibility, Ethics and the Environment. In addition to the legal perspectives students will be encouraged to consider the management, human and psychological factors essential to the successful implementation of Health, Safety and Risk strategy.

A key feature of the Diploma stage of the course is the incorporation of a work based project. In the course of this project, students are given the opportunity to demonstrate the ability to apply their knowledge and understanding of health, safety and risk to a current work related problem or issue.

The subject modules are as follows:

Stage 1

• Personal and Research Skills for Professionals
• Health, Safety and Risk: People Management
• Health, Safety and Risk in an Organisational Context
• Hazard Identification and Risk Management

Exit award: PgCert Health Safety and Risk Management

Stage 2

• Health, Safety and Risk Behavioural Management
• Health, Safety and Risk Management: Accident Investigation and Analysis
• Strategic Health, Safety and Risk Management
• Health, Safety and Risk: Professional Development and Practice

Exit award: PgDip Health Safety and Risk Management

Stage 3

•Dissertation

Online Learning Award: MSc Health Safety and Risk Management



Online delivery is through the University's Virtual Learning Environment CampusMoodle, where you will have access to the same teaching material as on-campus students. There will be the opportunity for you to interact with tutors and fellow students from around the world. The Part Time Executive and Online Learning courses are delivered simultaneously so all students work on the same modules.

Department of Business & Management

The Business Management department is one of the largest in the school and .among the areas of interest .are Business Strategy, E-Business, Entrepreneurship and Operations Management. The Business Strategy group is the biggest numerically with 50% of the academic staff being located here. The group teaches a number of strategic management modules throughout the University and to a number of corporate clients. The areas of speciality within the group are Corporate Social Responsibility, Business Ethics, Business Strategy, Psychological Contracts and Environmental Management and Policy. The Charles P. Skene Centre for Entrepreneurship is an expanding area of expertise within Aberdeen Business School with a particular interest in small business enterprise. One of their remits is to provide entrepreneurial education to as wide a group of students as possible within the University.

Research Overview

The group has a number of different research areas in the field of general management, and it also has a specific focus on entrepreneurship research within Charles P. Skene Centre for Entrepreneurship. The following subject fields in the area of business management indicate the research interests of the academic staff and research students: • Corporate Social Responsibility

• Business Ethics
• Business Strategy
• Environmental Management and Policy
• Psychological Contracts
• Operations and logistics management
• Quality Management

In relation to entrepreneurship research, The Charles P. Skene Centre for Entrepreneurship has an enthusiastic research active group with a variety of interests and expertise in the topic of entrepreneurship. They undertake both qualitative and quantitative approaches to entrepreneurship and have research interests in two broad areas.

First the entrepreneurial process, trying to understand the big questions of how and why entrepreneurship arises and works. Other areas of interest include, for example, entrepreneurship in China, or rural entrepreneurship. They are also interested in more general issues, such as the role of gender and the role of social capital, for example. At present we have research students working in the areas of comparing criminality and entrepreneurship; the entrepreneurial narrative; the role of morality; the use of relationship marketing in SMEs and Chinese entrepreneurship.

The second area of specialisation is that of Small Business. Particular aspects of small business might include such topics as training, knowledge management, governance or innovation. The focus here is on the smaller business, which is viewed as being different from larger businesses, but nonetheless playing a key role.

The Department as a whole aspires to offer an intellectually challenging but supportive collegiate atmosphere where students will realise their full potential, in terms of scholarship, publication and personal development.

Aberdeen Business School

Aberdeen Business School is one of the leading providers of management and professional education in Scotland. Over 3,500 students are studying a comprehensive range of courses. In the School we have over 1,700 postgraduate students from over 80 countries and offer a truly international experience. Founded in 1965, the business school has just celebrated its fortieth year and continues to build on its firm foundation.

The Business School is part of the Robert Gordon University, which has been regularly acclaimed as the Best New University in the UK based on a formidable reputation for its pragmatic approach to higher education.

The Aberdeen Business School is one of the largest Business Schools in the United Kingdom. Currently it is structured in five departments: Accounting, Finance and Economics, Business and Management, Law, Information Management, and Communication and Marketing. Associated with the departments, there are a number of satellite applied research centres in the field of Entrepreneurship, Knowledge Management, Tourism, Public Policy, and Transport Policy.

Aberdeen Business School have had AMBA accreditation for since 1999. The Business School is one of the largest providers of management education in the UK and have delivered online courses since 1999. We are rated excellent by the UK quality assurance agency for higher education and have a very strong portfolio of courses. The School offers 29 postgraduate courses with accreditation from CIPD, CIPS, AMBA, CIArb, CIMA, CIM, CMI, APM, IQA, Institute of Exporters, and CILIP to name a few. We have an extensive range of publications in our online library with approximately 3,500 academic journals.