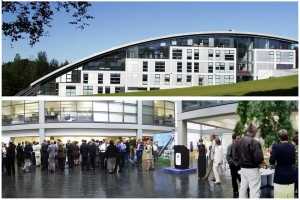 Course
MSc Leadership and Management



Address
Robert Gordon University, Garthdee Road, Aberdeen, AB10 7QE, Scotland, UK


Tel.
+44 (0)1224 263111


E-mail address
PGoffice@rgu.ac.uk



Type of course
Online Distance Learning


Length of course
3 years


Date of commencement
The online programme begins in September and January


Prospects
Those graduating with a masters in Health, Safety and Risk Management, already working in this area, will be able to demonstrate competency in the strategic management of Health, Safety and Risk and develop their career towards senior management roles.

Other graduates wishing to move into this field and develop their career will be able to improve their employment opportunities by demonstrating knowledge and understanding of the health, safety and risk management and the related issues along with a track record of successful Masters level study in the field.


Admissions requirements
As a tailored academic qualification, the MSc Leadership and Management has been designed to position you favourably in front of some of the top employers in the country and internationally. The course provides the kind of leadership and management skills which will complement those acquired within your current organisation.

Taught by industry specialists, experienced academics and ex military leaders, the MSc Leadership and Management will truly enhance your career through a unique combination of theory and practice.

For those leaving the military, the course will build upon your existing leadership and project management skills. It will help you move into an equivalent level position in industry, preparing you for a successful career as an entrepreneur or within the energy or financial services industry.



The Robert Gordon University
MSc Leadership and Management

This course has been designed to enhance leadership development and to provide the skills to apply this within a business environment.

All modules in the course are rooted in professional practice. These have been designed to equip you with the ability to apply leadership practice in a variety of different organisations and industrial sectors and you will gain key skills such as project management, communication and financial management.

By studying on this course you will have the opportunity in Stage 2 to select the Route of most relevance to your career ambitions. For example, one related to an area such as energy, business start-up or financial services. A key aspect of the course is the consultancy project. This will enable you to gain experience and expertise through working on a live client project within your chosen industry.

The course is taught by experienced academics, industry specialists and ex-military leaders and you can study full-time or part-time via our distance-learning mode of delivery.

Make a Leading Transition

The MSc Leadership and Management has been developed in close collaboration with ex-military leaders to support tri-service senior non-commissioned and commissioned ranks personnel and has been informed by market research from current military personnel.

The course is open to all but it is well suited to those making the transition from the military and looking for an equivalent level position in industry. The course builds existing leadership and project management experience and can help facilitate entry into a civilian career as an industry leader.

The course is in 3 stages beginning with a mandatory, residential Pre-Enrolment Module - Professional Development, Skills and Transitional Leadership

This module is designed to encourage students to reflect on their past leadership practice and how these skills and knowledge will translate into the work environment. It also introduces students to the demands of academic study.

The pre-masters module is delivered in a blended learning format with a 3 day residential workshop. The rest of the module is supported by online teaching. Subject to demand, it will run up to three times over the academic year.

MSc (Stages 1-3)

The MSc consists of a core leadership module which runs through all routes, three business modules, a core leadership and management module which runs through all routes, three finance modules, three oil and gas modules, with an optional economics module and three business start-up modules. The modules in the course are rooted in professional practice and have been designed to provide the participants with the ability to apply their leadership practice in a variety of different organisations and industrial sectors.

Stage 1:

• Leadership and Managing People
• Project Leadership
• Financial and Management Accounting for Leadership
• Values, Standards and Organisational Development

Stage 2: choice of one Route in which to specialise plus an additional module in Transition Leadership:

Finance Route 1*
• Transition Leadership
• Financial Institutions and Markets

Oil and Gas Route 1*
• Transition Leadership
• Oil and Gas Management

Business Start-up Route 1*
• Transition Leadership
• Business Creativity and Innovation

Finance Route 2*
• Corporate Financial Management
• Investment Management

Oil and Gas Route 2*
• Energy, Policy and the Environment
• Health, Safety and Risk in an Organisational Context
• Energy Markets

Business Start-up Route 2*
• Entrepreneurship and Social Entrepreneurship
• Marketing

*Route streams will only run if there is a minimum of 10 people in the Route.

Stage 3:

Consultancy Project

The final consultancy project is undertaken in conjunction within an appropriate organisation which will enable the participants to apply knowledge in a real world setting.

Distance Learning

Our supported distance learning mode of delivery allows you to study online from any location and is designed to fit in around your work commitments. You will be taught and supported by experienced industry professionals who will recreate the same challenging interactive format of the on-campus courses for those studying at a distance.

Our virtual learning environment, CampusMoodle offers students flexibility of where and when they can study, offering full and open access to tutors and other class members. Students have the benefit of being part of a group of learners with the invaluable opportunity to participate in active, group-related learning within a supportive online community setting. The online campus provides students with lectures and course materials and it also includes:

• Virtual tutorials
• Live chat
• Discussion forums - student and tutor led
• Up-to-date web technology for delivery methods
• User friendly material
• Access to our online library • As online learners, students are part of a 'virtual cohort' and the communication and interaction amongst members of the cohort is a significant aspect of the learning process.

Department of Business & Management

The Business Management department is one of the largest in the school and .among the areas of interest .are Business Strategy, E-Business, Entrepreneurship and Operations Management. The Business Strategy group is the biggest numerically with 50% of the academic staff being located here. The group teaches a number of strategic management modules throughout the University and to a number of corporate clients. The areas of speciality within the group are Corporate Social Responsibility, Business Ethics, Business Strategy, Psychological Contracts and Environmental Management and Policy. The Charles P. Skene Centre for Entrepreneurship is an expanding area of expertise within Aberdeen Business School with a particular interest in small business enterprise. One of their remits is to provide entrepreneurial education to as wide a group of students as possible within the University.

Aberdeen Business School

Aberdeen Business School is one of the leading providers of management and professional education in Scotland. Over 3,500 students are studying a comprehensive range of courses. In the School we have over 1,700 postgraduate students from over 80 countries and offer a truly international experience. Founded in 1965, the business school has just celebrated its fortieth year and continues to build on its firm foundation.

The Business School is part of the Robert Gordon University, which has been regularly acclaimed as the Best New University in the UK based on a formidable reputation for its pragmatic approach to higher education.

The Aberdeen Business School is one of the largest Business Schools in the United Kingdom. Currently it is structured in five departments: Accounting, Finance and Economics, Business and Management, Law, Information Management, and Communication and Marketing. Associated with the departments, there are a number of satellite applied research centres in the field of Entrepreneurship, Knowledge Management, Tourism, Public Policy, and Transport Policy.

Aberdeen Business School have had AMBA accreditation for since 1999. The Business School is one of the largest providers of management education in the UK and have delivered online courses since 1999. We are rated excellent by the UK quality assurance agency for higher education and have a very strong portfolio of courses. The School offers 29 postgraduate courses with accreditation from CIPD, CIPS, AMBA, CIArb, CIMA, CIM, CMI, APM, IQA, Institute of Exporters, and CILIP to name a few. We have an extensive range of publications in our online library with approximately 3,500 academic journals.