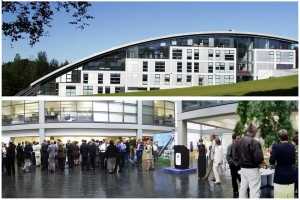 Course
MSc Project Management



Address
Robert Gordon University, Garthdee Road, Aberdeen, AB10 7QE, Scotland, UK


Tel.
+44 (0)1224 263908


E-mail address
PGoffice@rgu.ac.uk



Type of course
Online Distance Learning


Length of course
3 years


Date of commencement
The online programme begins in September and January


Prospects
You will have the opportunity to take up membership with the APM and PMI during your studies and this can provide excellent networking and career opportunities.

Our strong links with industry enable us to implement practical and innovative delivery, offering students an exceptional learning experience. The inclusion of real-life client based projects and placements ensure that course content is relevant to industry needs and our project management graduates are effectively prepared for the workplace. Our reputation is built on providing employers with professional individuals who have a relevant and transferable skill set.

Our graduates have gone on to successful careers a variety of industry sectors. These include oil and gas, energy, engineering, built environment, construction, education, film, research and development, local government and financial services. Some of the roles they have gone into are -

• project engineer
• quality manager
• finance manager
• web design manager
• contracting manager
• procurement/purchasing manager
• project/ programme coordinator.


Admissions requirements
Applicants will require a good honours degree. Those who do not possess an honours degree but have a degree, or degree equivalent qualification, and work experience at a suitable level within an organisation for an appropriate length of time, will be considered. Qualifications from an approved professional body will also be taken into account.

If you do not meet the requirements and are a non-graduate with experience in business/management insufficient to justify exemption, you may wish to consider access to the course via the Graduate Certificate in Project Management.

All international students, for whom English is not their first language, must provide evidence of linguistic ability, by gaining either IELTS 6.5 or its equivalent in TOEFL prior to receiving an unconditional offer of a place on the course



The Robert Gordon University
MSc Project Management

The MSc Project Management is designed to meet growing industry demand for project management professionals and is fully accredited by the Association for Project Management (APM) and Project Management Institute (PMI).

Project management encompasses competencies, skills and knowledge required for most management roles today. The processes are the same across the world and this course caters for all project management disciplines.

The focus of this Masters course is cross-industry including information technology, engineering, knowledge, marketing, public sector, business, built environment, health and energy. The key to success within the field of project management is the development of these transferable skills. These go hand-in-hand with the standards, methodologies, theories and concepts which you will gain throughout your course of study.

This course is designed to teach these unique and invaluable skills, making our graduates a real asset to any sector or industry across the globe. It is also highly relevant to the new emerging market for project management skills and processes in professional services like human resources (HR) and finance.

The MSc Project Management is suitable for those already in the profession as well as those at the start of their career. It can be studied either full-time on-campus or online by distance learning.

Stage 1

• Project Management Fundamentals
• Project Information, Organisation and Behaviour
• Project Planning and Control
• Project Commercial Integrity

Exit Award: PgCert Project Management

Stage 2

• Risk and Safety Management
• Project Strategy, Leadership and Governance
• Project Management Body of Knowledge
• Plus 1 * module from:
• Quality and Environmental Management Systems
• Supply Chain Management
• Oil & Gas Management
• Performance, Planning and Decision Making
• Leadership And Strategic Management

Exit Award: PgDiploma Project Management

Stage 3 (MSc Part Time by Distance Learning Mode)

• Project Management Dissertation

Award: MSc Project Management

Distance Learning

Our supported distance learning mode of delivery allows you to study online from any location and is designed to fit in around your work commitments. You will be taught and supported by experienced industry professionals who will recreate the same challenging interactive format of the on-campus courses for those studying at a distance.

Our virtual learning environment, CampusMoodle offers students flexibility of where and when they can study, offering full and open access to tutors and other class members. Students have the benefit of being part of a group of learners with the invaluable opportunity to participate in active, group-related learning within a supportive online community setting. The online campus provides students with course materials and depending on the course it also includes:

• Virtual tutorials
• Live chat
• Discussion forums - student and tutor led
• Up-to-date web technology for delivery methods
• User friendly material
• Access to our online library

As online learners, students are part of a 'virtual cohort' and the communication and interaction amongst members of the cohort is a significant aspect of the learning process.

Accreditation

Our highly innovative degree was the first in the UK to receive full accreditation by the Association for Project Management. We are one of institutions spanning globally to be accredited by the Project Management Institute (PMI) Global Accreditation Centre for Project Management Education Programs (GAC), and the first UK University to achieve this overall. This stamp of quality ensures high standards of excellence and relevance and so you can be confidence about gaining a recognised qualification which will truly enhance your professional and personal development.

Graduates of GAC accredited programmes are awarded 1,500 hours of project management experience which counts towards those required to achieve the PMI Project Management Professional (PMP) and Program Management Professional (PgMP) credentials. The GAC is a member of the Association of Specialised and Professional Accreditors (ASPA), the unified, national voice supporting professional education.

Aberdeen Business School itself is also recognised by the Project Management Institute (PMI) as a Global Registered Education Provider. Registered Education Providers (R.E.P.) are those organisations who are approved by PMI to offer project management training for Professional Development Units (PDU).

You will have the opportunity to take up membership with the APM and PMI during your studies and this can provide excellent networking and career opportunities.

Upon successful completion of the Professional Body of Knowledge in Project Management module, you will be equipped with the knowledge and expertise to go on and complete the professional exams. Our staff are able to provide information and advice about these exams.

Department of Business & Management

The Business Management department is one of the largest in the school and .among the areas of interest .are Business Strategy, E-Business, Entrepreneurship and Operations Management. The Business Strategy group is the biggest numerically with 50% of the academic staff being located here. The group teaches a number of strategic management modules throughout the University and to a number of corporate clients. The areas of speciality within the group are Corporate Social Responsibility, Business Ethics, Business Strategy, Psychological Contracts and Environmental Management and Policy. The Charles P. Skene Centre for Entrepreneurship is an expanding area of expertise within Aberdeen Business School with a particular interest in small business enterprise. One of their remits is to provide entrepreneurial education to as wide a group of students as possible within the University.

Aberdeen Business School

Aberdeen Business School is one of the leading providers of management and professional education in Scotland. Over 3,500 students are studying a comprehensive range of courses. In the School we have over 1,700 postgraduate students from over 80 countries and offer a truly international experience. Founded in 1965, the business school has just celebrated its fortieth year and continues to build on its firm foundation.

The Business School is part of the Robert Gordon University, which has been regularly acclaimed as the Best New University in the UK based on a formidable reputation for its pragmatic approach to higher education.

The Aberdeen Business School is one of the largest Business Schools in the United Kingdom. Currently it is structured in five departments: Accounting, Finance and Economics, Business and Management, Law, Information Management, and Communication and Marketing. Associated with the departments, there are a number of satellite applied research centres in the field of Entrepreneurship, Knowledge Management, Tourism, Public Policy, and Transport Policy.

Aberdeen Business School have had AMBA accreditation for since 1999. The Business School is one of the largest providers of management education in the UK and have delivered online courses since 1999. We are rated excellent by the UK quality assurance agency for higher education and have a very strong portfolio of courses. The School offers 29 postgraduate courses with accreditation from CIPD, CIPS, AMBA, CIArb, CIMA, CIM, CMI, APM, IQA, Institute of Exporters, and CILIP to name a few. We have an extensive range of publications in our online library with approximately 3,500 academic journals.