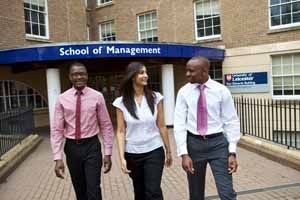 Course
Finance MSc



Address
Ken Edwards Building, University Road, Leicester, LE1 7RH, UK


Tel.
+44 (0) 116 223 1818


Fax.
+44 (0) 116 252 3949


E-mail address
dladvisers@le.ac.uk



Type of course
Distance learning


Length of course
Two to three years by Distance Learning


Date of commencement
Starting in October, February or June


Class size
Typically between 10 and 30 for each intake


Cost/fees
Please note that the fees for our distance learning programmes are based on where you will be residing in the world during your studies.

Payment options

You will have the option to pay:
1.Your full tuition fee course on initial registration or
2.Half of your course fee on initial registration (the final half of your course fee will be due on the anniversary of your initial registration) or
3.Over six instalments over the first two years of your study

The University accepts a range of payment methods.


Student profile
1. Ratio of National / Overseas students: 18/82
2. Ratio of Men / Women: 54/46
3. Age range: 21 - 50


Admissions requirements
• Possession of a first or second-class honours degree (or its equivalent) in a relevant field
• OR an approved professional qualification coupled with three years or more suitable professional experience.
• English Language requirements: IELTS 6.5, or TOEFL 90 (IBT)


Major recruiters of graduates of our programmes
Our graduates have gone onto work for a variety of companies. Some examples include: BMW, Cable and Wireless, Citibank, General Motors Corporation, Imperial Oil, JP Morgan Chase and Co, KPMG, Nikon AG Switzerland, Qatar Petroleum, Standard Chartered Bank, Unilever.